Pipe Purging Equipment
CREATING A PERFECT WELD ENVIRONMENT IN 2 MINUTES
Quickly Purge any Size Pipe in 2 Minutes - Saves Time & Gas!

Reduce Purge Time from Hours to 2 Minutes!

Dramatically Reduce Argon Consumption up to 94%!

High Temperature Componen

ts

625°F

- No Melting or Bursting of Bladders.

Diffuser Distributes Gas - No Turbulence means Better Weld Quality.

Flexible Connections Included - Not Just Straight Pipe Runs but also Elbows can be Purged.

Non Contaminating & Halogen Free - Nuclear & Food Safe.

Always in Stock!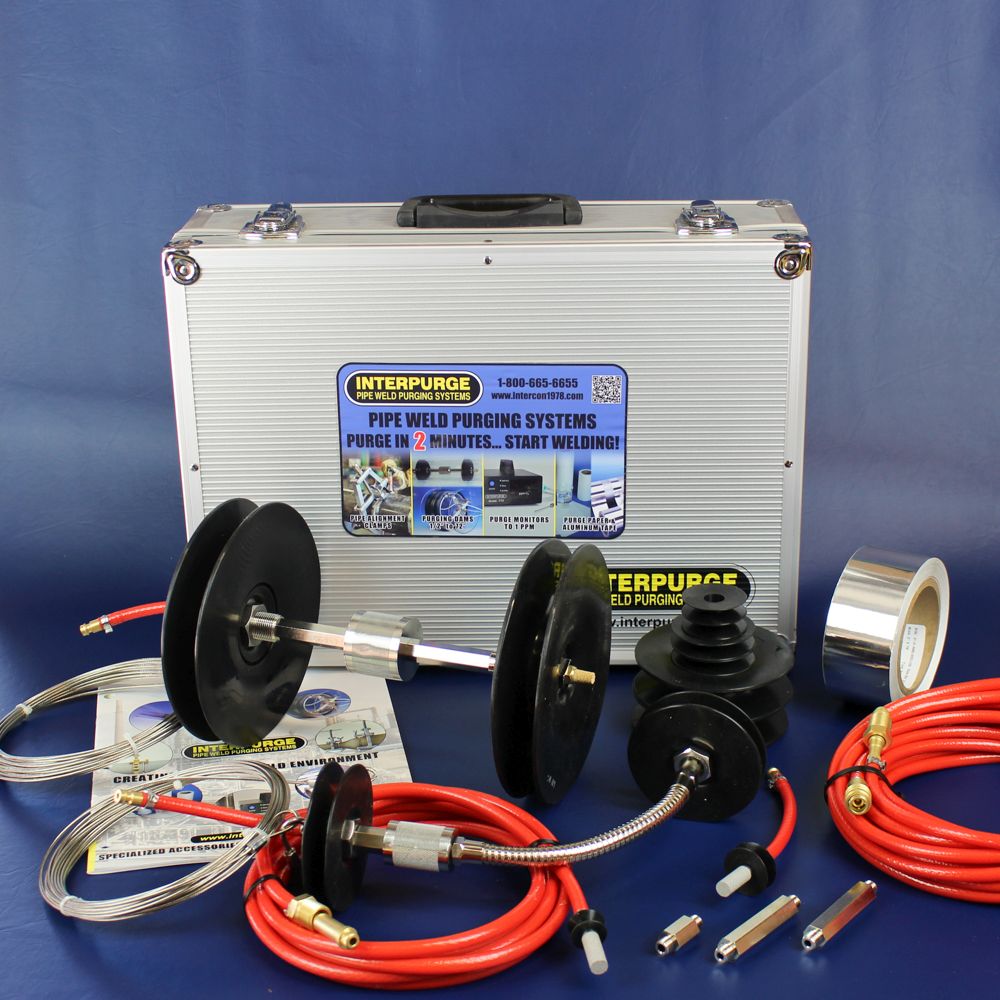 InterPurge® pipe welding purge kits come complete with all components to quickly purge the stated pipe size and schedule or in the case of the kits a range of pipe sizes and schedules within 2 to 3 minutes. Pipe purging equipment is a great value and, as it is modular, other components can easily be added later.
All pipe purging equipment systems are able to purge straight sections of pipe as well as elbows and curved sections.
Included is a low permeability 30' purge hose with flowmeter connection and a 30' stainless steel retrieval cable.